technology getting between us but mostly we're not used to it yet and we need to stick to papers sometimes although we can write down on our phones, tablets and finally our laptops.
But yet don't you miss the papers more but you're only concerning about losing them or getting them damaged by time? We're finding you a little solution for this and because we don't wanna miss that smell of fresh papers and the white pages before you write down on and how good this feels like and yet we're giving a chance for you not to lose every single thing you write down or draw more professionally on papers with this kind of a spirit that we all know.
Pup Pocket Scanner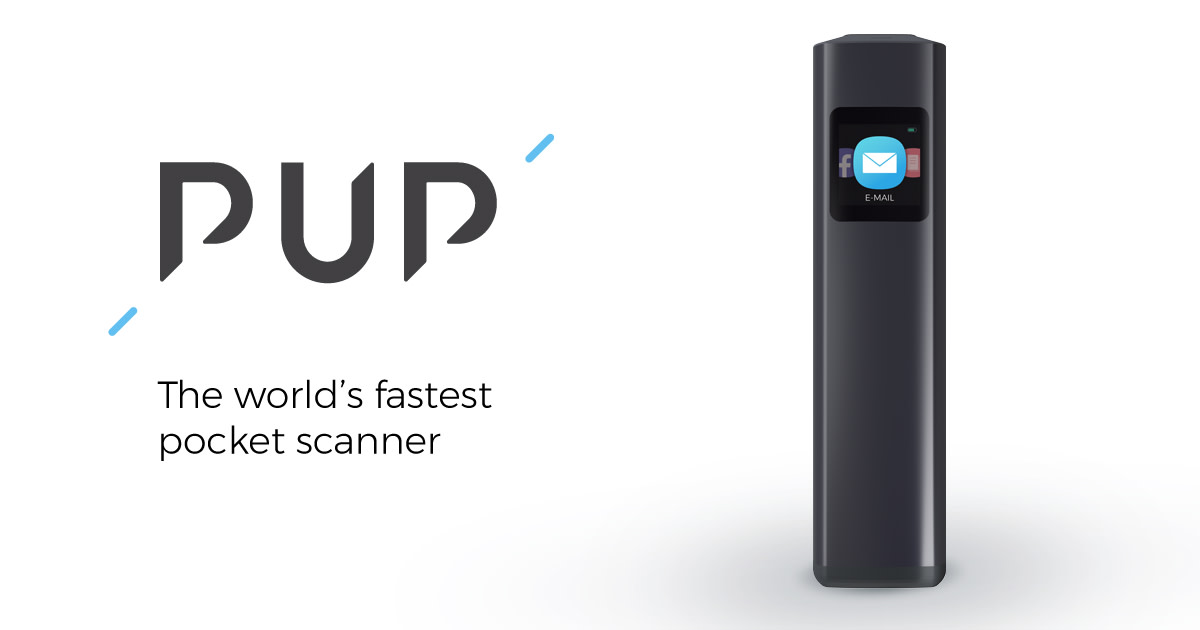 The pup is a wireless scanner, light and small enough to fit in your pocket, weighing nearly around 198grams and its dimensions are 1.3×1.3×5.3 inches only. Working with a Supported application that served over your smart device.
Now you may simply scan all the things you need to and make it safe with you, easier to send it to your mail or even social media if you wish, all what you need to do is placing the file inside the laser box projected by the Pup Scanner and press the button in the top and you're ready to go! send it, share it! Supporting wife and Bluetooth so your wireless device may serve you the best.
The Pup Scanner has a minimal touchscreen whose most efficient use is to switch between different scanning scenarios available on the device.
Long walk with a long life battery which the developers claim can offer 1000 pages worth of battery backup when fully charged
The Pup Scanner also used to scan any document file of a paper sized between A2 to A6, With a smart inbuilt led that provides with perfect lighting based on the lights around for a perfect scan from the first capture, Moreover, the antireflection featuring of the scanner making sure no shadows or a halo effect on the scanned subject. You may perfectly scan a book and there will be no problem with that!
The Pup supports the Word and the excel format so no hassle for transferring your document to it's right place