Again and Again Xiaomi is doing it again!
the Awesome stunning Mi 8 getting out doors from last June, 2018
giving the best features in which the lowest price and most values you may ever imagine!
8GB rams and 64/128/256GB storage for a wilder usage
Need more fun?
Qualcomm® Snapdragon™ 845, Whether you're switching between multiple apps or battling the enemy in an intense game, this processor is an indispensable tool.
Enjoy the big screen of size 6.21 inches big screen AMOLED Full Screen DisplayHigh contrast, wide color gamut 83.8% screen-to-body ratio and resolution of 1080 x 2248 pixels
for big handy lovers and adding more fun of the Corning Gorilla Glass 5
Ultra-thin four-sided curved body Rounded and lightweight
for great hand-feel
Picture the best photos of the most beautiful memories and don't miss any second !
20MP front camera 
3D Beautify blurs backgrounds for stunning portraits
AI dual camera with optical zoom12MP + 12MP
As usual the unique colors of Mi 8 coming in Black, Blue, White, Gold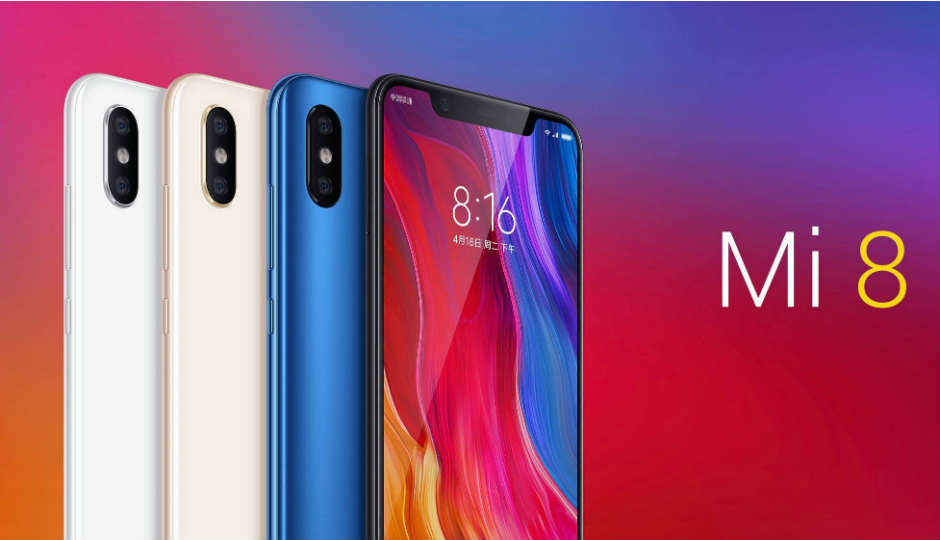 How much you want to try the Face ID to unlock your phone?
Mi 8 has its the Fast IR Instant face unlocking even in darkness for more fun,
need another option?
You can fast unlock your phone as for the finger print, hold your phone and it will get easily unlocked as its there over the back in the middle circle place your finger on and wooop! unlocked! magic 😉
for an extra cool thing you
AR emojis
Capture your movement of 52 facial muscles,with your choice of animated friends whom able to imitate not only your facial expressions, but your voice too.